Looking after your guide dog
During the Coronavirus (COVID-19) pandemic, the welfare of our dogs is still of the highest importance.
We're doing everything we can to ensure the welfare of our dogs, and their needs, are continued to be met.
We have put together some useful information and podcasts to assist guide dog owner's during this difficult time.
If you have an out of hours issue, you can call us on: 0345 143 0216, however, this should only be used in an emergency.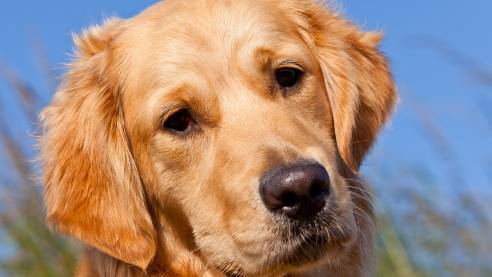 Welfare of dogs whilst at home
Should I keep my dog at home?
We would encourage you to keep your dog at home with you, where possible, even if you are self-isolating or become ill, providing you are able to care for your dog.

If you live alone it is worth preparing a contingency plan in case you do become ill and are unable to keep your dog at home. We suggest making up a box with some food, a bowl, blanket, toys and a spare lead which can be stored somewhere safe - so that it can be collected with your dog without others having to come into contact with you.

You may ask family or friends if they would be willing to look after your dog if you feel you cannot provide the care your dog needs.
Please contact your local team if you are concerned and you have no one that could assist you.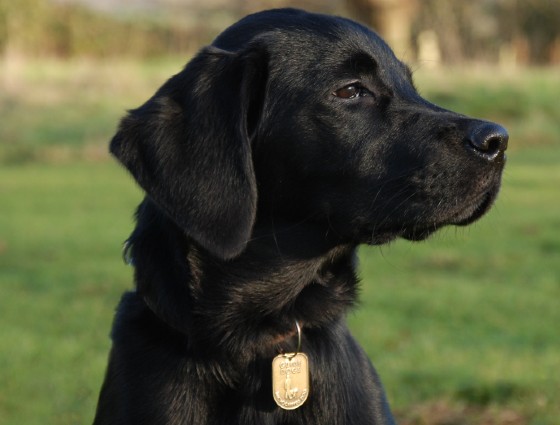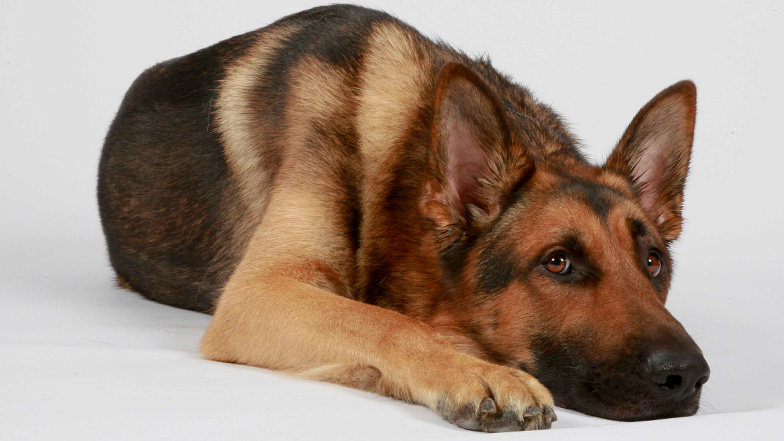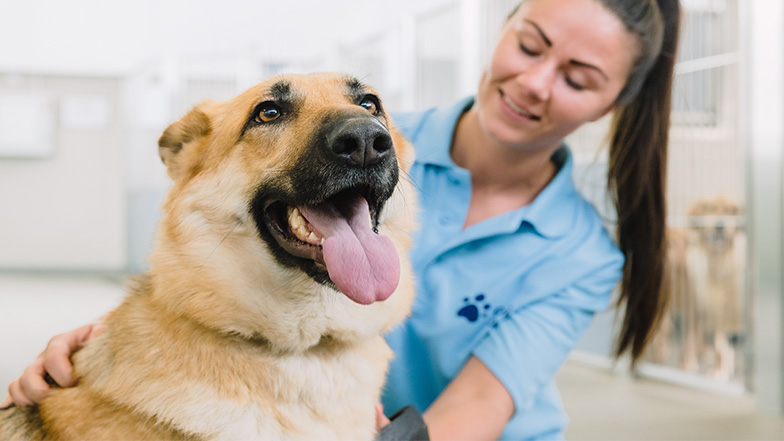 End of life during covid-19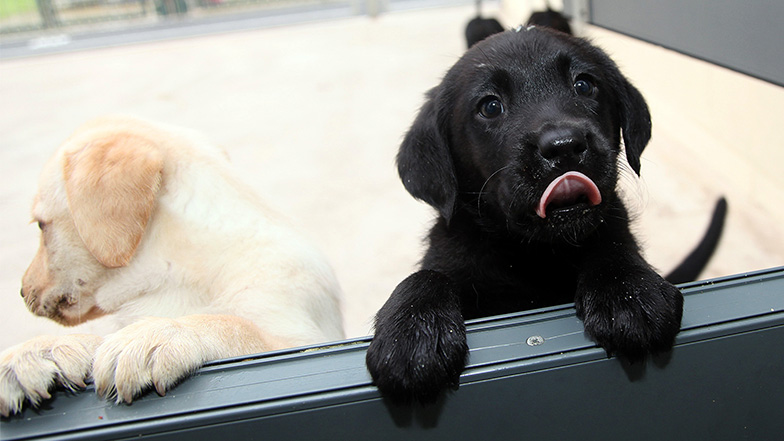 Exercise and enrichment
We understand that it may be difficult to exercise your dog, or provide enrichment, at this time, especially if self-isolating.

Therefore, we have put together a list of activities, shown below that you can do at home or in your garden to keep your dog occupied!

Normal feeding practices and times may be adjusted to allow for enrichment to be spread out across the day. As always, we recommend that dogs should not be fed for one hour before or two hours after high impact exercise.
If you are unable to exercise your dog normally you may need to reduce their daily feed ration as they will not be burning as many calories.

If you are well enough and can safely remain two meters from others, we would still recommend trying to free run with your dog.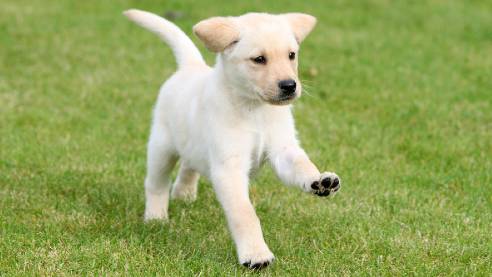 Advice on providing enrichment
Environmental enrichment activities
Appropriate gnawing exercise
This is a great way to help dogs relax. Providing a suitable chew item, ideally one the dog values, is very good for keeping your dog calm and occupied.
Handy tip: It's best practice to leave the dog with the chew until they finish. If for you must remove the chew item and the dog is reluctant to give it up, a toy or food item the dog likes even more can be offered to give the chew back in exchange. You always want the activity to end on a positive note!
Tug game
Allow your dog time to play with a game of tug. Keep the sessions short to prevent your dog becoming overly excited but remember the dog can 'win' the toy!

You can strengthen your dog's leave response by saying the word 'leave' and immediately offering your dog a biscuit. This teaches your dog to open their mouth when they hear the word leave. At the end of your game always swap the toy with a biscuit.
Handy tip: If the dog grabs the tug toy uninvited, or jumps up to grab it, do not play tug for that play session. Also ensure that pulling or tugging does not become too vigorous or the dog gets too excited! You can help by keeping the sessions short.
Retrieve game
Using 'wait' and 'fetch' allows the dog to have fun whilst under control. This is a great play session in which you need to encourage your dog to bring back the item you have thrown.

Remember to always complete the game with a positive outcome.
Handy tip: Throwing toys can become a very exciting game for your dog and so it is recommended that sessions are limited to just four or five throws. This helps to prevent injuries in your dog from the fast turns often associated with these games. If your dog will carry a toy it is okay to allow your dog to carry a favourite toy during a walk or around the garden.
Interactive toys
These toys offer great mental exercise for your dog but do always supervise with interactive toys. If your dog is struggling to get the toy to release food, try placing some kibble near the toy to encourage interaction.

You can find interactive dog toys available in pet shops and online stores like Amazon. We suggest: Nina Ottoson puzzle games, kong wobblers, reward shells, snuffle mats and kongs.
Hide and Find Exercise
Allowing your dog to use their nose to find food and toys is very beneficial for their mental health.

With your dog in a different room, try hiding some pieces of kibble or a favourite toy around the room (or in the garden), they can be behind objects or even underneath things – use your imagination. When ready invite your dog in and watch as the search begins!
Handy tip: Make sure you hide a safe treat/toy for your dog. E.g. not something too small that could be choked on.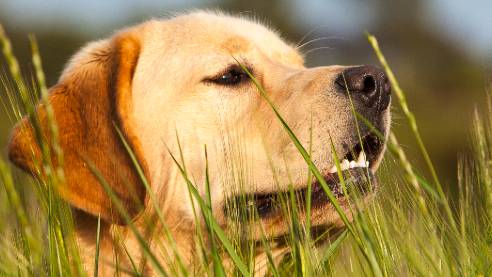 Advice for free running dogs
First aid, back to work and questions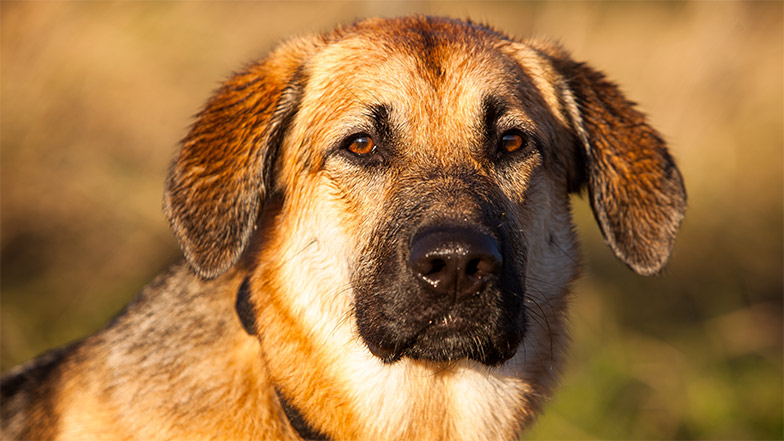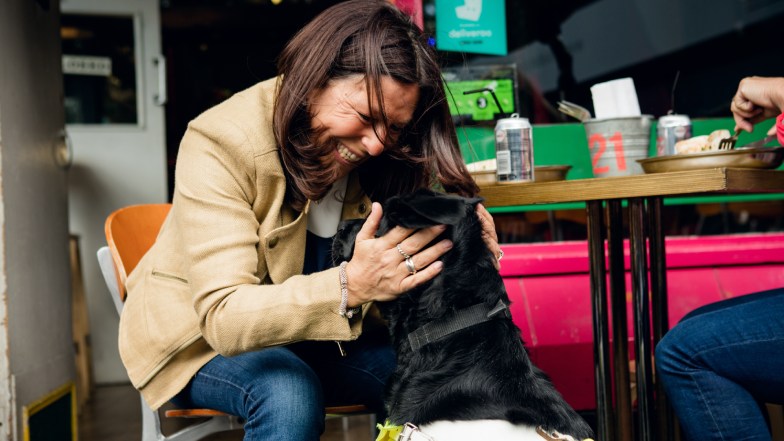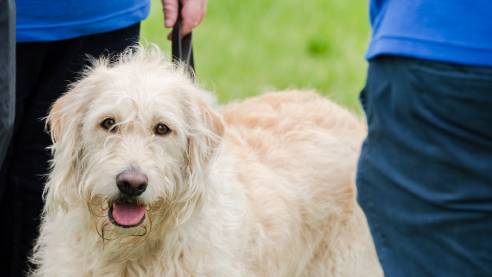 Your questions answered on how we're supporting you during the Coronavirus pandemic