Guide Dogs' Executive Directors bring great individual expertise and experience to their roles. Together, they ensure that Guide Dogs delivers the best possible service to blind and partially sighted people across the UK.
Tom Wright CBE, Chief Executive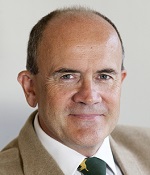 Before becoming Chief Executive, Tom led the merger of Help the Aged and Age Concern England in 2009 to create Age UK. He was their Chief Executive for over eight years and was also chair of the Richmond Group of 14 leading health charities.

Tom has extensive experience in the health and social care sector and is a Non-Executive Director of NICE (National Institute of Health and Care Excellence). He is also a trustee of the Leeds Castle Foundation and a Trustee of the Imperial War Museum Development Board. His professional background is in marketing and consumer services as Managing Director of Saga and as Marketing and Development Director of Center Parcs.

His personal interests include volunteering for Guide Dogs as a puppy walker and breed stock holder, running marathons, and history in general.
Deirdre Evans, Chief Financial Officer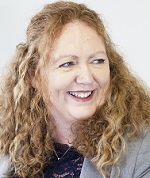 Deirdre became Chief Financial Officer of Guide Dogs in 2018. She has worked in the charity sector since 2011, most recently as CFO for The Challenge - a leading UK charity, striving to build a more integrated society. Prior to that, she was the Deputy Finance Director with the National Trust.
Deirdre's career path started in the natural resource industry with BG Group, and continued with BHP Billiton. During her career she developed and led asset management, business development and finance, operating across international and multi-location environments. Deirdre is married and has three children.
Emma Foulds, Director of Marketing, Digital and Influencing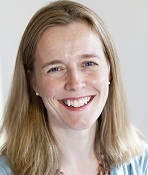 Before joining Guide Dogs, Emma was a director at Brand Learning, Accenture, providing strategic consultancy to companies including M&S, AstraZeneca, Beiersdorf and Barratt Homes. Emma has been a trustee of Crisis for seven years, helping them with marketing, brand and communications.
Prior to this, she was at Procter and Gamble and managed a number of their beauty brands including Max Factor, Olay and Oral B. In her spare time, Emma is Mum to three children and attempts to go to the gym.
Maria Novell, Director of Fundraising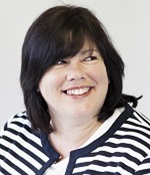 Maria joined Guide Dogs in 2008, working in a variety of fundraising roles prior to becoming Director in January 2018.
Before coming to Guide Dogs, Maria worked in marketing roles in commercial organisations, before moving to the third sector with positions at the RNLI and the British Liver Trust.
Maria is a member of the Institute of Fundraising and for the last year has Chaired a coalition of 35 Charities.
Wendy Rankin, Director of Mobility Services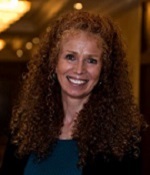 After graduating from Edinburgh University in 1985 with a B.Sc. degree in Agriculture, Wendy started her career in Guide Dogs by joining the Dog Care and Welfare team in Forfar. Over her 33 years within Guide Dogs Wendy has pursued her passion in service provision first as a practitioner (Guide Dog Mobility Instructor) and then into management, leading client service teams.
In 2013 Wendy moved into a new area of service provision; moving from the guide dog service to Service Director for Children's services. Providing leadership and direction to the new sister charity, Blind Children UK, and its integration into Guide Dogs in 2016 where we currently support around 1600 children and young people. In 2016, Wendy took on the interim role of Acting Director of Mobility Services to drive forward and deliver the 2017 organisation's plan including a step change in how we train our dogs.
Kathryn Ward, Director of People & Performance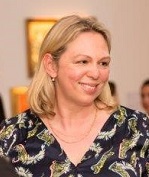 Kathryn joined as Director of People & Performance in September 2019. Her remit includes People Services, Leadership, Learning & Organisation Development, Legal, Compliance & Safeguarding, and Volunteering. She is the key sponsor for the Team Guide Dogs transformation programme, as well as Diversity & Inclusion and Wellbeing.
Before joining Guide Dogs, Kathryn was Director, Senior HR Business Partner at Sotheby's, and was a driving force behind their Corporate Social Responsibility program. Prior to this, her career was focused in HR in the City, with a short break sailing round the world in the 2004 Global Challenge. She brings a strong focus on the positive impact of bringing respect, equality, growth and well-being as fundamental values in the work environment.
Kathryn's home life revolves around two cats, two children, one husband, daily yoga, infrequent running, and a sadly neglected garden.
Guy Butler, Transformation Director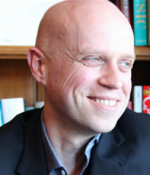 Before joining Guide Dogs, Guy was Global Transformation Programme Director at Sage Software. He has over 23 years experience in transformation, change management and business improvement - working in organisations as diverse as telecommunications, big data and catalogue companies.
Guy studied at the University of Hull, and spent a year in North Carolina in the USA studying International Management. Outside the office, Guy is a keen runner and is training to run his first marathon in Edinburgh this May.