We are extremely grateful to have over 14,000 amazing volunteers! With their constant dedication and support, we can continue providing life-changing services to those who need us.
Together, we are Guide Dogs.

Thank you to our volunteers
We're so thankful to all of our brilliant volunteers for all the hard work they do for our charity. Amazingly, our volunteers donate approximately 13 million hours of their time each year!

You can watch the video below to see the incredible impact our volunteers have had as part of our Guide Dogs family.
At Guide Dogs, it is really important for us to maintain a volunteer-centric approach. With over 100 volunteering roles, tonnes of opportunities and an Investing in Volunteers accreditation, we are dedicated to make volunteering as enjoyable and rewarding as possible!
We offer a huge range of opportunities whether you'd like to help us with our dogs, raise money, become a sighted guide, campaign for us - and so much more! There really is something for everyone.

Meet some of our volunteers
Listen or watch our videos below to hear 3 very different and incredible volunteering stories:
Rik is partnered with volunteer sighted guide, Louise and would like to say a big thank you for the huge impact Louise has had on his life.
Janice and her husband George have been Puppy Raisers (formerly called a Puppy Walker) for 13 years and currently have their 18th puppy!
Our London Charity partnership between Citi and Guide Dogs has had an amazing outcome for both raising critical funds and also encouraging Citi employees to volunteer for us!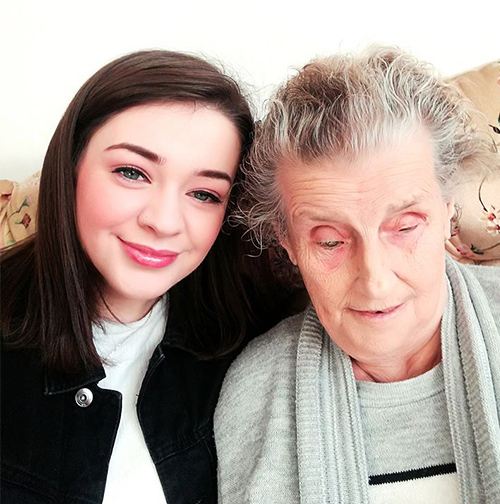 Student Volunteer Week 8-12 February
Meet student volunteer, Lauren! Find out how Lauren started volunteering with Guide Dogs and became a sighted guide for Margaret.
Become a volunteer
If you are interested in volunteering for Guide Dogs, please use the search option below to find all volunteering opportunities near you. If you don't see an option suitable, don't give up, we update all of our opportunities regularly so check back in. You can apply for two roles online.

Due to Covid-19, we are experiencing a slight delay in applications and we are not currently recruiting My Sighted Guide Volunteers.
Once you have completed the application online, a member of our friendly volunteering team will be in touch.
If you're an existing Guide Dogs volunteer and would like to take on an additional role, please get in touch with your volunteer manager to find out more.