Sorry, you need to have a safe and accessible area for the dog to toilet. However...
If you have spare time on the weekends...
You could volunteer as a Dog Exerciser. They help and support guide dog owners by occasionally walking their guide dog, unaccompanied by the owner.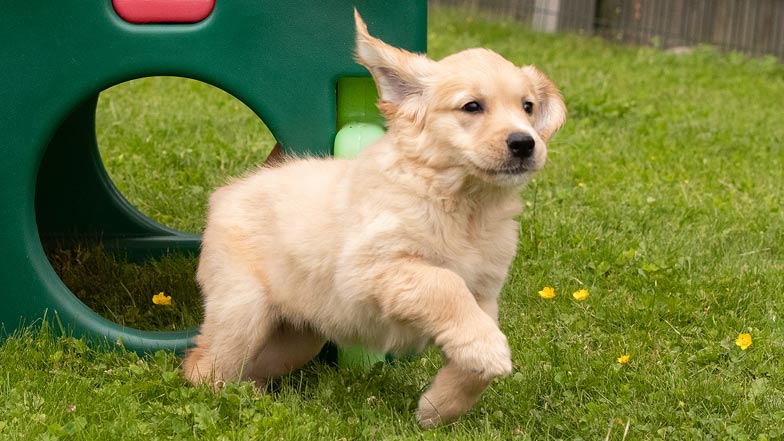 You can sponsor a puppy and...
Follow their journey from a six-week-old bundle of fur to a life-changing guide dog.