Meet Flash
In October, we will be celebrating 90 years of helping people with sight loss live the life they choose.
As part of this, we've created 'Flash'. This short, animated film celebrates our amazing dogs, volunteers, and staff, who have been at the heart of our life changing work since the beginning.
Flash is named after one of the UK's first four Guide Dogs who was partnered with World War One veteran, Alan Caldwell in 1931.
Every amazing guide dog partnership starts with the support of people like you, to help puppies like Flash become the guide dog that could change someone's life. Help more pups on their way to changing lives by supporting Guide Dogs today.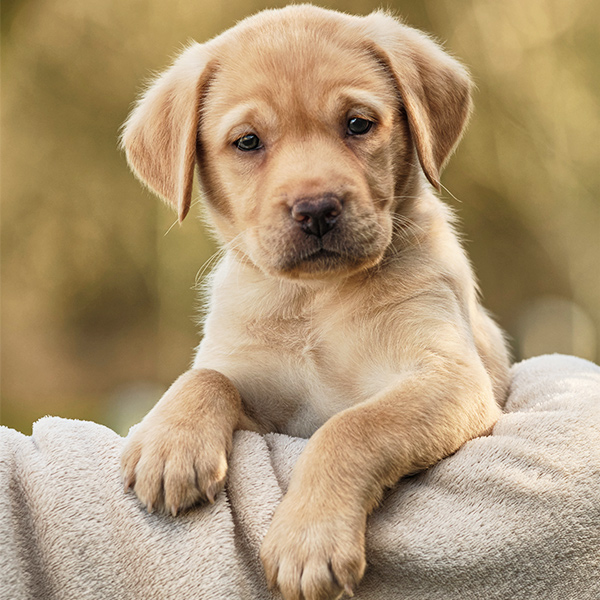 Real-life Flash!
To mark Guide Dogs 90th anniversary and the launch of our Flash film, allow us to introduce real-life Flash!

Named after one of the first ever Guide Dogs in 1931, Flash is at the start of her amazing journey. She's currently being looked after by one of our fantastic volunteer puppy raisers and we hope that she'll go on to become a life-changing guide dog like her famous predecessor.
Joanna Page meets Flash
Actress Joanna Page has voiced a special audio version of the story, created specifically for people with sight loss, which you can listen to below. She also recently met the real-life Flash!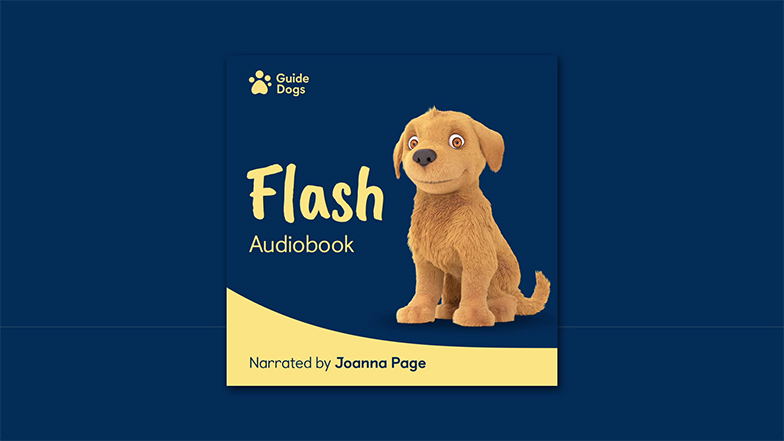 Flash audiobook narrated by Joanna Page
Sponsor a Puppy
You can sponsor a puppy like Flash and be part of their very special journey to transform the life of someone with sight loss. It's just £1 a week and you'll receive regular Pupdates and photos, access to your puppy's exclusive Facebook group, a magnet and much more!
Visit our shop to buy a Flash cuddly toy and support our charity - 100% of profits go to Guide Dogs
Volunteering
Our volunteer puppy raisers play a vital role in the early development and education of our dogs, providing a loving home for puppies like Flash as they grow towards the next stage of their training.
Did you know we have 100 different volunteering roles? We're so grateful for any time you can give us whether it's months, days or hours. However you choose to get involved, you'll be making a real difference.
Dog training techniques
Using our 90 years of dog training and welfare expertise, Flash is on her way to becoming a guide dog. Your dog too can learn some of the skills Flash will acquire on her journey with our new subscription Good Dog!