Take part in this year's Guiding Stars appeal by dedicating a star to commemorate someone special.
The appeal started over eleven years ago to give our supporters the opportunity to remember their loved ones at this special time of year. Through donating in their memory, you can help Guide Dogs support more people with a visual impairment.
Dedicate a star this Christmas to your loved one
By dedicating a star in memory of a beloved person or pet, you can help fund more 'Guiding Stars' this Christmas, providing confidence, freedom and independence to those who really need it.
Visit our online dedication page and leave a message to your loved one, along with a much-appreciated donation to Guide Dogs.
You can either directly share a dedication or you could download a star below and write your dedication. You can hang this on your tree and share an image of your special words on your star with us on our dedication page.
Download a Guiding Star
Download a star, print it out and add your personal dedication to hang at home.  Don't forget to take a photo and share on the dedication page with other Guiding Stars supporters.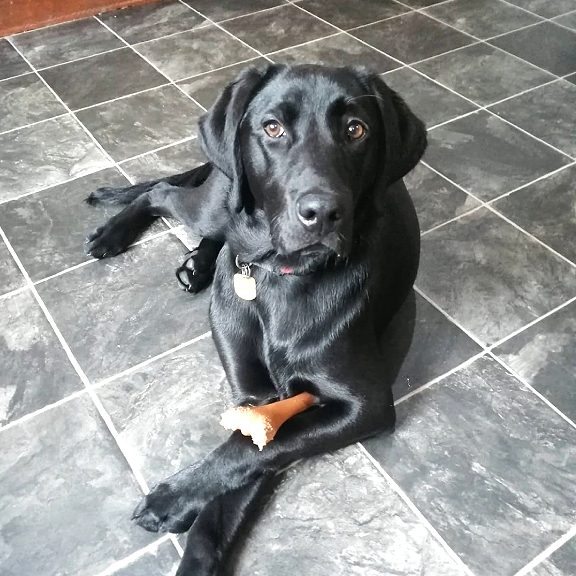 Meet Bailey - a future 'Guiding Star'
Last year, thanks to Guiding Stars donations, we were able to sponsor another guide dog puppy, called Bailey - a gorgeous black Labrador puppy. He is making great progress with his puppy raisers (formerly called a puppy walker) in Northern Ireland and will one day be a future 'Guiding Star' to someone with sight loss, helping them live their life to the full.