We're working to build a brighter future for people living with sight loss
Guide Dogs exists to provide life-changing services to the two million people in the UK living with sight loss. We are best known for our iconic dogs, but our work encompasses so much more. We have and continue to expand our services with and beyond the dogs to help people lead more confident, independent and fulfilling lives.
We already provide life-changing services to thousands of visually impaired people, but we know there are thousands more who need our support.
Every day, 250 more people join the two million already living with sight loss in the UK. This is set to double by 2050.
Our vision for the future
Our vision is to more than double the number of times we support people by 2023 to over 500,000 occasions through a range of services - 23,000 of them via face-to-face support. The way we'll achieve this is by improving and increasing the services we offer.
We're introducing new services, embracing new technologies and digitising some of the ways we provide support and collaborate with other organisations. But the way we need to deliver this is primarily via the community.
A crucial part in helping us achieve our ambitions is our four new centres across the UK. Acting as hubs, they'll play a vital role in reaching, supporting and delivering help to the increasing number of people living with sight loss and their families.
Our video demonstrates the need for redevelopment at our Redbridge centre and highlights the vision of what we aim to achieve with the help of our valued supporters.
Get in touch to be a part of our vision on 0800 953 0113 or email major.relationships@guidedogs.org.uk
How the Build the Future appeal will change lives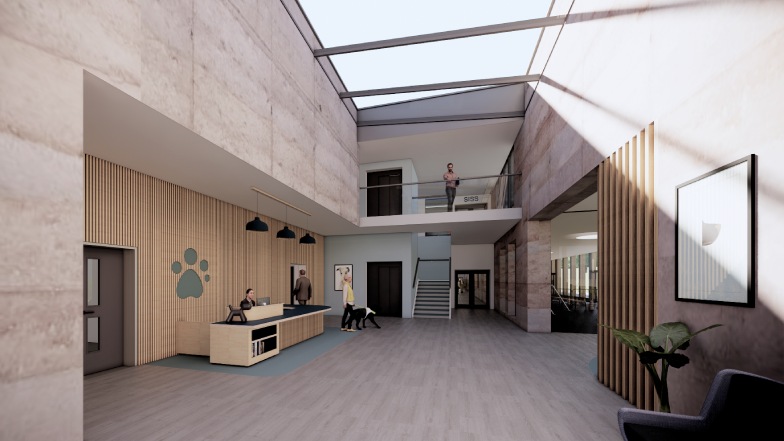 The new centres
Our new centres will enable us to extend our reach into the local communities that they serve. They'll not only ensure we can increase the number of people we help, but they will also help us deliver more types of support, with a tailored approach for every individual.
Get in touch to help build a bright future for people living with sight loss
Your support can make a real impact, enabling us to extend our reach to those adults, children and young people with sight loss who most need our help.
major.relationships@guidedogs.org.uk