Supporting you with sight loss
Whether you're looking for yourself, a member of your family, or your child, our experts can help you find ways to live actively, independently and well with sight loss. From getting around safely to dog care and welfare, and family support to opening up the world with technology, our information and advice is here to guide you.
Find out how we can support you every step of the way through one of our many services, with and without dogs. By understanding what you and your family want from life, today and tomorrow, we can help you plan to achieve it by getting help.
Got a question? Try asking our new chatbot - bottom right of your screen.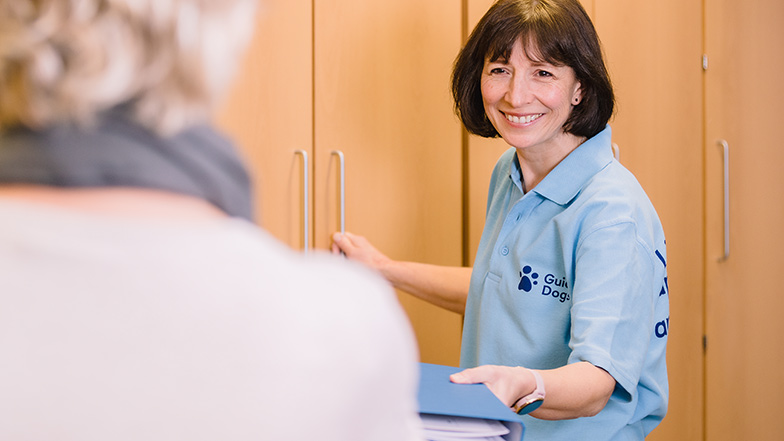 Information and advice
We have provided some information and advice for those living with sight loss looking for further guidance. This includes topics such as how to get around safely; assistive technology and apps; family support; education support; and tips on looking after your guide dog.
We find the way
We offer lifelong support from the moment you need it and we have services for everyone – children and adults, friends and family. No matter what changes or challenges sight loss brings, we're here for you.
Call us on 0800 781 1444 for more information and guidance.

Open Monday to Friday , 9am to 5pm
Guide Dogs is working hard to share accessible content and provide hints and tips to people with sight loss to increase independence and promote choice. The resources on this site are intended to assist people with sight loss (and friends and family) to stay healthy and active. They should not be construed as a replacement for formal training and you should use your own judgment as to whether they are suitable for your individual requirements.