If you have a serious visual impairment, a guide dog can help you become more independent and mobile. Highly trained to support you in navigating any mobility challenges you may face, guide dogs are a great way to get you out and about with confidence.
Frequently asked questions
When Steve met May
"The first decisions I made to make my life better was to get independent again. That was the biggest thing for me. 'Cause I wanted to be able to get up in the morning, put my shoes on and just go out."
The effect on Steve's life was pretty much instant. With May by his side, he felt freer than he had for years.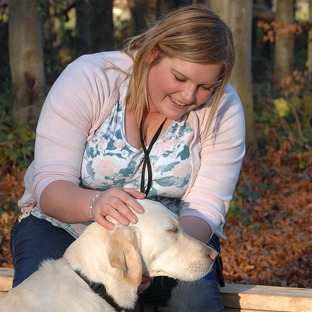 Lucy and Olivia
17-year-old Lucy had to put a hold on her plans to study medicine at university when she lost her sight four years ago – but now, guide dog Olivia is helping Lucy maintain her independence.