Guide Dogs Puppy Raffle 2022
The Puppy Raffle is now closed and winners will be announced on 27 May 2022.
The Summer Raffle will open on 23 May 2022 so make sure you check back with us on that date to enter! There are the 54 prizes to be won, including a whopping top prize of £10,000! Entries will cost just £1.
Summer Raffle Prizes
1st prize - £10,000
2nd prize – £2,000
3rd prize - £500
4th prize - £200
Runner's up prizes
5 x £100, 5 x £50, 40 x £20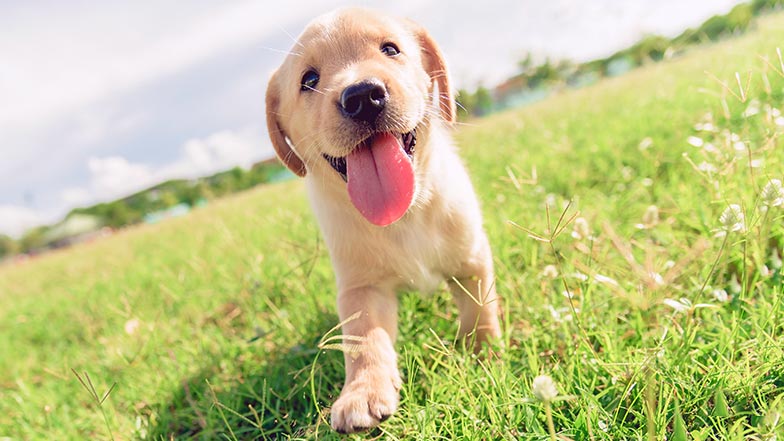 How your raffle entry could make a difference
£11 could feed a guide dog for around two weeks
£22 could go towards buying a white harness, the iconic symbol of a qualified guide dog
£33 could support a working guide dog partnership for almost a week
Frequently asked questions
Legals
It is against the law for tickets to be purchased or sold by anyone under the age of 16. This raffle is only open to residents of England, Wales and Scotland. Registered with the Gambling Commission under the Gambling Act 2005. Gaming licence holder: Ian Scarr c/o Guide Dogs. Please gamble responsibly. If you think you may have a gambling problem, find advice and support here.
The Guide Dogs For The Blind Association is licensed and regulated in Great Britain by the Gambling Commission under licensee account number 4946.