We provide a range of services to support not only your child with sight loss, but the whole family. This includes equipping your child with the skills they need to live an independent and active life, to family events to connect with other families living with sight loss.
How we've helped Nell
Nell was just one and a half, when she met Branwen Jones for the first time, a habilitation specialist from Guide Dogs. This was the first specialist support the family received. The complexities of Nell's eye condition makes her one in six billion.
Supporting your child's independence with technology
We provide iPads for children with vision impairment, like Nell, to help them learn, create and have fun. In this video, Nell uses the accessibility features on her iPad to learn how to bake.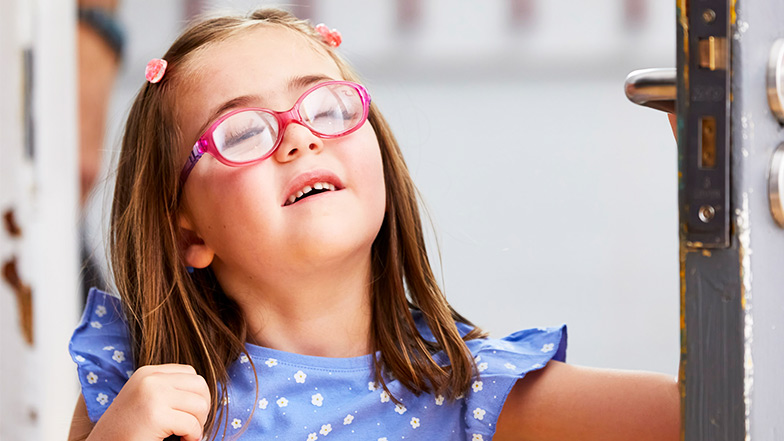 Meet Nell
Now a bold and curious 6-year-old, Nell is determined not to be held back by her sight loss and thanks to her new iPad is able to explore and learn by herself.