We provide a range of services to support not only your child with sight loss, but the whole family. This includes equipping your child with the skills they need to live an independent and active life, to family events to connect with other families living with sight loss.
How we've helped Nell
Nell was just one and a half, when she met Branwen Jones for the first time, a habilitation specialist from Guide Dogs. This was the first specialist support the family received. The complexities of Nell's eye condition makes her one in six billion.
Now at five-years-old, we've been helping Nell and her family prepare for school, including navigating the restrictions of Covid-19.
Hear from Nell's mum, Rachel, on Made by Mammas: The Podcast
Made by Mammas is a podcast presented by TV and radio broadcaster, Zoe Hardman and Georgia Dayton, who talk about their experiences of motherhood. Listen to their conversation with Nell's mum, Rachel Sutton, as she shares Nell's visual impairment journey so far and the support her family received from Guide Dogs.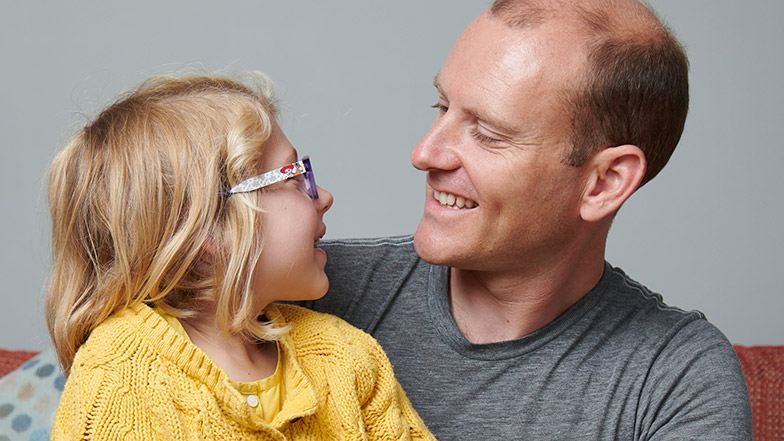 The But Why? podcast talks to Guide Dogs and families about visual impairment
The But Why? podcast, hosted by Clemmie Telford, chats to Roger Whalley, dad of daughter Josie with a visual impairment, and Hetal Bapodra, mum with sight loss, on their experiences. Kirstie Bower, Guide Dogs' Director of Service Development, also features on the episode to discuss the support available from Guide Dogs to families living with sight loss.