How your company can get involved with Guide Dogs
Together we can transform lives
Every day, 250 people begin to lose their sight. And, with this number set to double by 2050, these people could include your customers, colleagues, friends or family.
Our services make a remarkable difference in the lives of people affected by sight loss who we help. This is only made possible thanks to our amazing supporters, such as companies like yours. Our valued corporate partners come in all shapes and sizes, from charity of the year partnerships through to strategic flagship partnerships. What's common with all our associations, is the passion and commitment to transform lives.
You can help us make a real difference. There are a lot of opportunities for you to get involved when you choose us as your charity partner that will support your corporate social responsibility objectives. From fundraising, sponsorship, pro bono, cause-related marketing or volunteering opportunities. Our partnership team will help you along the way and show you the impact of your support.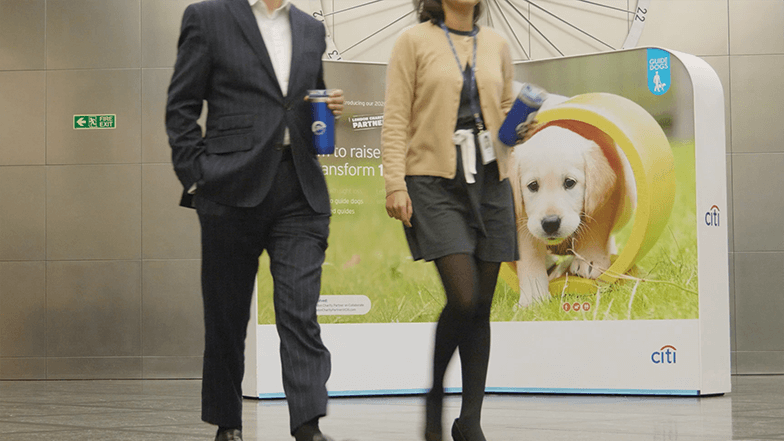 Build a strategic alliance with us
We can create a unique strategic partnership, built around your long-term objectives and based on shared value and impact. As a flagship partner, you can be at the forefront of purpose-led initiatives that create value for society and benefit your business.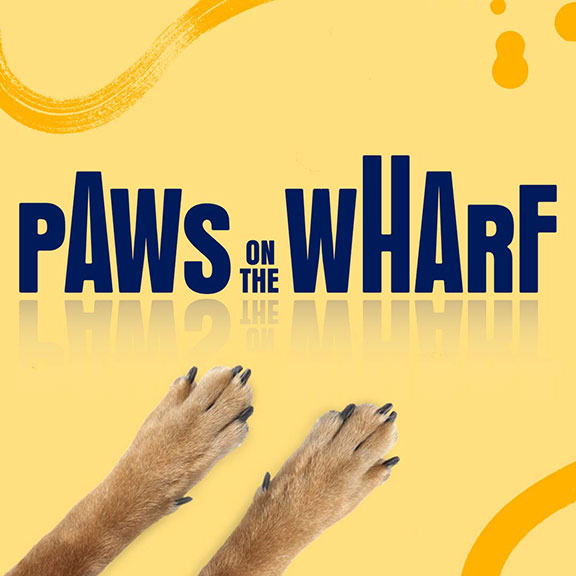 Get involved in our accessible art trail!
An exclusive opportunity for your business to get involved with Paws on the Wharf, our accessible art trail, coming to Canary Wharf and the Tower Hamlets borough from 25 March to 17 May 2024.
By supporting our trail, you can help drive important conversations around accessibility and inclusion. It's also the perfect way to inspire your customers and colleagues in this exciting event where you'll reach new audiences and raise your profile.
Some of our current and previous flagship corporate partners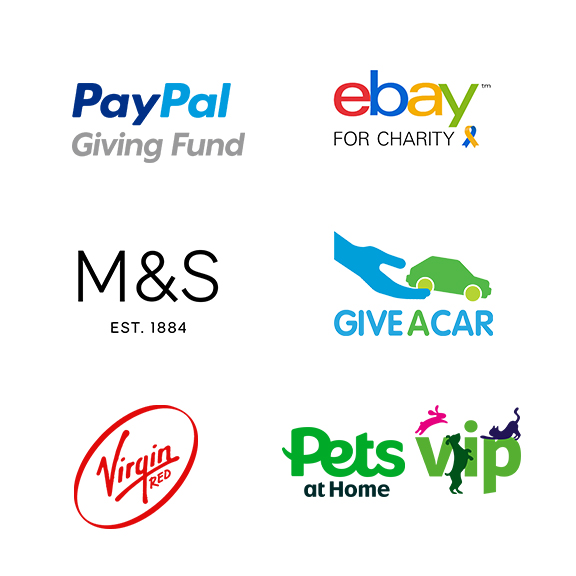 Other corporate partners making a difference
All our corporate partners play a vital role in raising funds and awareness for our life-changing work. We work in collaboration with our partners to ensure that we achieve shared value and impact.