Today you could help a child to crawl. Tomorrow you could support a teen at school. Every day, your support counts.
Having a vision impairment shouldn't stop anyone from doing the things they love – especially children and teens. But for a new parent with a toddler struggling, or for a teenager afraid to go outside, it can be hard to know where to start.

Every day, around four children in the UK are registered blind or partially sighted. That means every year over 1,000 families will be told their child is losing their sight.
Guide Dogs - did you know?
Currently, Guide Dogs is the largest employer of specialists dedicated to helping children and young people with sight loss to learn, grow and access the same opportunities as everyone else. But we need to do more.
We're here to help children and young people learn invaluable practical skills for life. From supporting physical development and learning in the early years, to navigating streets safely, preparing food, handling money, using technology and managing their appearance as they grow older.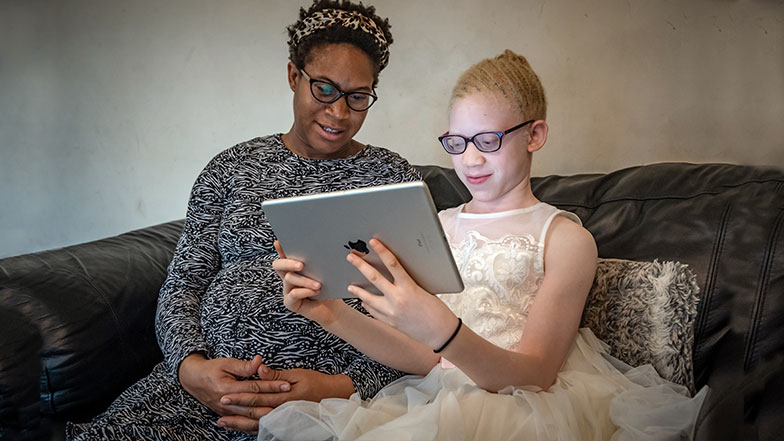 For as little as £1 a week... 
Make every day count for a child or young person with sight loss by helping to fund Guide Dogs' expert playgroups, one-to-one learning, and the personalised support needed to develop.
How you can help children and young people with sight loss
With your help we can make every day count for a child or young person - helping them get the support they need to thrive.
When you sign up to a Make Every Day Count regular donation, we will send you...
A certificate to recognise your incredible support of children and young people with sight loss.
A magnet frame to add your own photo to, and remind you to make every day count.
Seasonal updates on how your monthly donations are changing lives.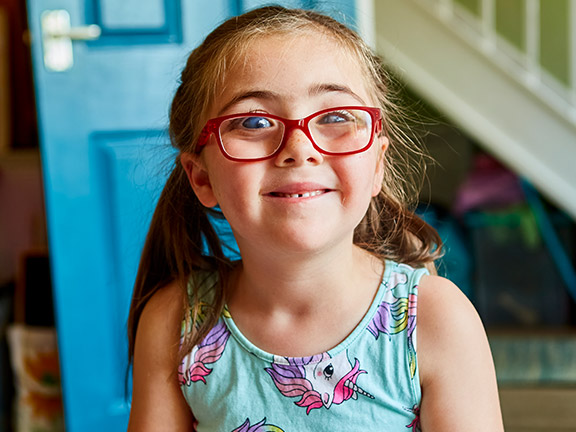 How we're making a difference
"Guide Dogs has given Nell that extra confidence in school. It's the little things like being able to get herself into the classroom safely and find the peg for her coat. Nell is doing well at school and really that's through the help of Branwen, her Guide Dogs Habilitation Specialist . She's proud of who she is, which makes me really proud of her."
Rachel, Nell's mum
Want to know more?
Thank you for your interest in supporting children and young people with visual impairment. Here's what we're asked most frequently about Make Every Day Count, but if you still have questions please get in touch with our Supporter Care team by emailing guidedogs@guidedogs.org.uk or calling 0800 953 0113.
We need your help to support more children and young people with visual impairment