The Guide Dogs Virtual Collection
About the Guide Dogs Virtual Collection
Right now we need your help more than ever, as Guide Dogs remains committed to supporting people with sight loss across the UK. To stay safe while we all follow government guidelines, we are unable to carry out many of the thousands of collections planned across the UK which normally equate to £870,000 each year but it doesn't mean you can't join us virtually and make a difference.
Why not host a Guide Dogs Virtual Collection and share online with friends, family and colleagues? Ask them to donate and to share the virtual collection to help people with sight loss. It has never been more important than to come together online and support one another.


Every penny counts
We appreciate that times are difficult now, but for people with sight loss, social isolation can be their everyday. Any money raised through virtual fundraising will help them feel less alone, now and in the future.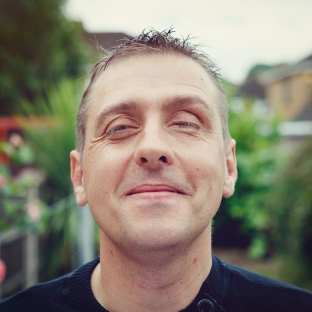 'The old Steve is back and more'
Steve was diagnosed with glaucoma, but enjoyed 95% of his vision and a normal life. Until one day we woke up and was blind. He lost his job and his partner and found himself in a very lonely place.
After two years of failing to cope on his own he finally got a social worker. He started using a white cane. It wasn't particularly successful but it was a start. Then one day his social worker asked Steve whether he'd ever considered a guide dog.
The effect on Steve's life was pretty much instant. With his guide dog May by his side he felt freer than he had for years. He could go out by himself. His family soon got used to his new-found independence and stopped following him at a distance, just in case something went awry.
With his new found confidence Steve tried internet dating and met his new love, Nikki.
What are you waiting for?
Help transform more lives like Steve's and set up your Virtual Fundraising page on JustGiving today.
Resources to promote your virtual collection
Social media content ideas
Posts for Facebook and Instagram
Guide Dogs hoped to raised £1M in collections this year, but due to Covid-19 restrictions all public events have been cancelled so I am hosting a virtual collection instead to help raise vital funds to support people living with sight loss.
In these uncertain times Guide Dogs have adapted their services to continue to help those with sight loss. It costs £13 a day to support each of their life changing dogs Please help and donate here <insert Justgiving page >


Tweets
I'm supporting Guide Dogs by hosting a virtual collection so they can continue their life changing services Please support me and donate to my page at: < Insert Link>