Find out the latest Guide Dogs news including our research work, collaboration projects and press coverage.
Director of Operations, Peter Osborne explains how the pandemic affected Guide Dogs and their service users.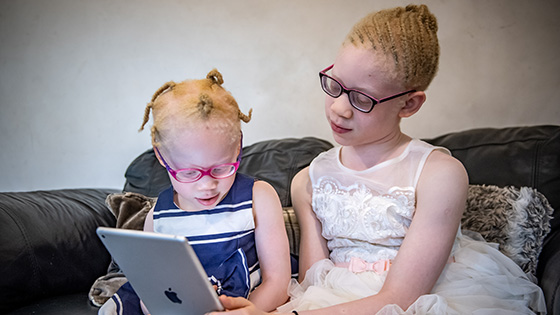 Guide Dogs' new scheme 'Tech for All' will provide free assistive technology to all children with a vision impairment aged between three and 18 in the UK.
After more than sixty years, Princess Alexandra has stepped down as Royal Patron for Guide Dogs, succeeded by The Countess of Wessex.
Guide Dog owner, Jaina, lost her sight after a rare allergic reaction and has gone on to become the country's first blind fitness instructor.
Guide Dogs shows support for the Government's plans to review how dog theft is classified in UK law.
A guide dog owner has spoken to BBC Breakfast about her experiences of e-scooters as the year-long trial of the two-wheel transport device starts in London.