Rosie's Pupdates
Here you can keep up to date with all your pup's latest photos and videos of their journey to become a life-changing guide dog. We hope you enjoy watching your puppy transform into an incredible companion for someone who is blind or partially sighted. Thank you so much for your support; amazing people like you help make these special partnerships possible.
Thank you for sponsoring Rosie!
Hello, my name is Janine Dixon, Dog Care & Welfare Manager at Guide Dogs National Breeding Centre (NBC).

Rosie is a sweet and energetic black Labrador who loves playing with her toys.
The NBC plays a critical role in our ability to create extraordinary guide dog partnerships. Our breeding pairs are specially chosen for their outstanding physical and temperamental qualities as it is vital that pups born to become guide dogs are intelligent and good-natured. Rosie's mum, Merry, and dad, Evan, are both black Labradors.
Rosie's journey
Now that Rosie has been vaccinated and assessed at the NBC, she has been placed with her Puppy Walker, Edith, who will look after her for a year and help her to explore the sights, sounds and smells of the world. It's important that Rosie has lots of different experiences so she isn't nervous or fearful of new situations. She will learn basic commands like 'sit', 'down', 'stay' and 'come', as well as other skills like to walk ahead on the lead – not to 'heel'.
Next Rosie will be off to guide dog training school where she will learn everything she needs to know to guide a person with sight loss.
We are excited to see how this affectionate puppy develops. Her training to become a life changing guide dog is only possible thanks to your generous support! With over 180,000 people with sight loss in the UK rarely leaving home alone, the skills Rosie and her siblings learn are vital. We can't wait to update you on her progress as she prepares to change the life of a person with sight loss.
Within 28 days of sponsorship, sponsors will receive a welcome pack that contains a picture of Rosie, a photo album to fill as she grows, a magnet and more! Throughout Rosie's journey you will be updated on her progress with Pupdates every few months, beginning in June. These will include photos, videos and links to exclusive content about Rosie.
Thank you again for your support. The Sponsor a Puppy team and I have included lots of pictures of Rosie at six weeks old for you to enjoy, as well as some downloadable images for your phone and Facebook so you can show off your new sponsored puppy!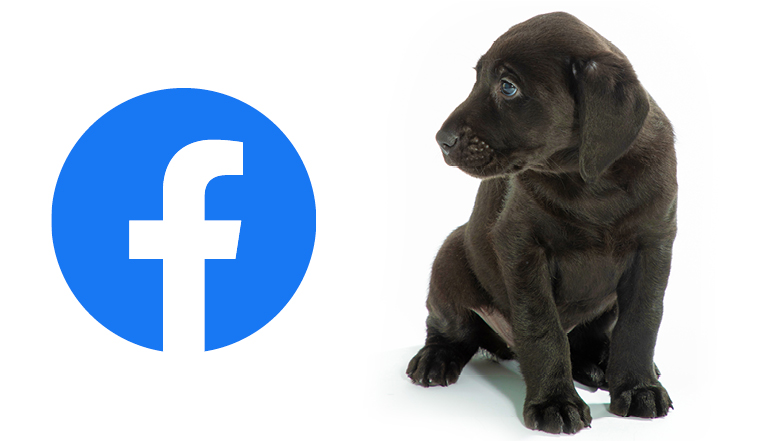 Follow Rosie on Facebook
See real time updates, photos and videos of Rosie by joining her exclusive Facebook group!
Please note, by requesting to join your puppy's Facebook group you consent to Guide Dogs storing your Facebook ID on our database. This information will be used only for the purpose of administering your access to this group and, if you choose to sponsor another puppy in future, any similar groups. If you choose to cancel your sponsorship, or if your sponsorship comes to an end, we will remove your Facebook ID details from our records.
Meet our latest Sponsor a Puppy trainee Rosie