Guide Dogs' Executive Team is accountable for our vision and strategy. It is responsible for the day-to-day management of Guide Dogs, acting under delegated authority given to it by the Board. It is important for Guide Dogs to have a highly effective leadership team in these senior roles.
Managing Guide Dogs – our Executive Directors
The members of the Executive Team are:
Tom Wright CBE, Chief Executive
Deirdre Evans, Chief Financial Officer
Emma Foulds, Director of Marketing, Digital and Influencing
Maria Novell, Fundraising & Commercial Director
Pete Osborne, Director of Operations
Kathryn Ward, Director of People and Performance
Tom Wright CBE, Chief Executive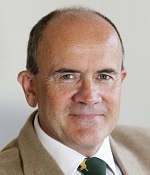 Before becoming Chief Executive, Tom led the merger of Help the Aged and Age Concern England in 2009 to create Age UK. He was their Chief Executive for over eight years and was also chair of the Richmond Group of 14 leading health charities.

Tom has extensive experience in the health and social care sector and is a Non-Executive Director of NICE (National Institute of Health and Care Excellence). He is also a trustee of the Leeds Castle Foundation and a Trustee of the Imperial War Museum Development Board. His professional background is in marketing and consumer services as Managing Director of Saga and as Marketing and Development Director of Center Parcs.

His personal interests include volunteering for Guide Dogs as a puppy raiser (formerly called a puppy walker) and breed stock holder, running marathons, and history in general.
Deirdre Evans, Chief Financial Officer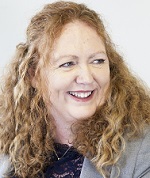 Deirdre became Chief Financial Officer of Guide Dogs in 2018. She has worked in the charity sector since 2011, most recently as CFO for The Challenge - a leading UK charity, striving to build a more integrated society. Prior to that, she was the Deputy Finance Director with the National Trust.
Deirdre's career path started in the natural resource industry with BG Group, and continued with BHP Billiton. During her career she developed and led asset management, business development and finance, operating across international and multi-location environments. Deirdre is married and has three children.
Emma Foulds, Director of Marketing, Digital and Influencing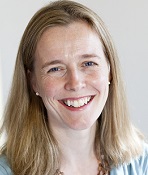 Before joining Guide Dogs, Emma was a director at Brand Learning, Accenture, providing strategic consultancy to companies including M&S, AstraZeneca, Beiersdorf and Barratt Homes. Emma has been a trustee of Crisis for seven years, helping them with marketing, brand and communications.
Prior to this, she was at Procter and Gamble and managed a number of their beauty brands including Max Factor, Olay and Oral B. In her spare time, Emma is Mum to three children and attempts to go to the gym.
Maria Novell, Fundraising & Commercial Director
Maria joined Guide Dogs in 2008, working in a variety of fundraising roles prior to becoming Director in January 2018.
Before coming to Guide Dogs, Maria worked in marketing roles in commercial organisations, before moving to the third sector with positions at the RNLI and the British Liver Trust.
Maria is a member of the Institute of Fundraising and for the last year has Chaired a coalition of 35 Charities.
Pete Osborne, Director of Operations
Pete joined Guide Dogs in May 2014 as Head of Mobility Services, managing the Hull community team and covering East Yorkshire and Lincolnshire. He was later appointed the Regional Head of Operations for the North East, covering Hull, Leeds, Sheffield, and Newcastle. Prior to that Pete worked for the RNIB, latterly as Head International Development and Partnerships/Chief Braille Officer but also in previous roles which took him worldwide. Pete took over from Wendy Rankin as Director of Operations here at Guide Dogs on 1 December 2019. He has an MBA with distinction from the University of Loughborough and BA/Hons English and Phonetics from the University of Leeds and his current guide dog is a four-year-old yellow Labrador/golden retriever cross called Nyle.
Kathryn Ward, Director of People & Performance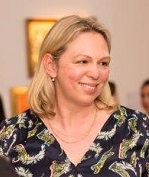 Kathryn joined as Director of People & Performance in September 2019. Her remit includes People Services, Leadership, Learning & Organisation Development, Legal, Compliance & Safeguarding, and Volunteering. She is the key sponsor for the Team Guide Dogs transformation programme, as well as Diversity & Inclusion and Wellbeing.
Before joining Guide Dogs, Kathryn was Director, Senior HR Business Partner at Sotheby's, and was a driving force behind their Corporate Social Responsibility program. Prior to this, her career was focused in HR in the City, with a short break sailing round the world in the 2004 Global Challenge. She brings a strong focus on the positive impact of bringing respect, equality, growth and well-being as fundamental values in the work environment.
Kathryn's home life revolves around two cats, two children, one husband, daily yoga, infrequent running, and a sadly neglected garden.
Our policy on Executive pay
Guide Dogs is a growing, fundraising charity, with the ambition to double the number of people with sight loss that we support. To achieve this, we need to recruit and retain talented leaders with the skills and experience to help us meet our goals. The Board of Trustees, all independent volunteers, decide the level of pay for the Executive Directors, who are accountable to the board for ensuring we transform the lives of those we support. The Trustees use recognised benchmarks to ensure levels of pay are appropriate, and comparable with similar roles in organisations of a similar size and complexity. Benefits for Executive Officers are in line with those available to all staff. This includes a flexible benefits allowance of up to 3% of their salary. This is reviewed and discussed in depth annually, and this pay policy forms part of the contracts of employment of our Chief Executive and Executive Directors.
Guide Dogs is committed to greater transparency about voluntary sector pay and supports the recommendations in the National Council of Voluntary Organisations' (NCVO) Report of the Enquiry into Charity Senior Executive Pay. Information on our pay policy and the pay of senior staff is available in each annual report. Our latest reported accounts are for 2018.
Employee involvement and employing people with disabilities
We are committed to transparency in our work and to involving employees in our decisions. We communicate with employees through day-to-day line management, team meetings, management visits to Guide Dogs' offices, conferences and away days. We also communicate regularly through our intranet, internal publications and email. In addition, employees can raise any concerns they may have with elected Staff Representatives, which encourages a flow of information up and down the organisation.
Guide Dogs has been awarded the Two Ticks symbol by Jobcentre Plus. The symbol identifies employers who have undertaken to meet five commitments on the employment, retention, training and career development of employees with disabilities. We apply the same principles to anyone who becomes disabled while employed by Guide Dogs.