The information below will tell you more about the Chairman and the Board of Trustees. For further details, please contact the Association Secretary by phone on 01189 838772, by post to the Central Office address or email: associationsecretary@guidedogs.org.uk.
Jamie Hambro - Chairman

Jamie Hambro was appointed to the Board of Trustees in 2015.
Jamie is Chairman of James Hambro & Partners. He was an Executive Director of Hambros Bank, co-founder of the original J O Hambro Group and Managing Director of J O Hambro Magan before going on to found J O Hambro Capital Management. He was Chairman of Hansteen Holdings and a Director of Primary Health Properties plc and is Chairman of Wiltons Holdings Ltd.
Jamie was previously a Trustee and Chairman to the Henry Smith Charity, a large grant-making body for almost 25 years.
Paul Baker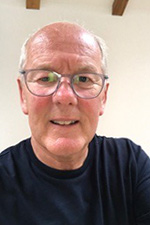 Paul Baker was appointed to the Board of Trustees in 2020.
Paul retired from a 40-year career in Banking in 2014 where he served as Group Procurement Director, Group Operations Director and finally Group Property Director. He has an MBA gained at Warwick University and has served on a number of Boards in the commercial and charity sectors. Since retiring he has focussed on business consulting. Currently he is as an Associate consultant for KPMG. Also, Paul is Vice Chairman of a Property Services Group.

Paul is also Chairman of Guide Dogs UK and Guide Dogs (Trading Company) Limited and sits on the Guide Dogs' Nominations Committee.
Paul lost his sight in one eye in 2015. He lives in Cornwall with his wife Jennifer and their two dogs.
Kate Crofts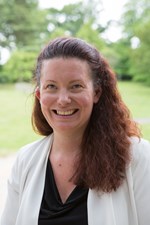 Kate Crofts was appointed to the Board of Trustees in 2018.
Kate has been an energetic advocate for equality and inclusion, in particular the rights of disabled people, for many years. She is qualified in social sciences, communications and leadership and her career in local government includes facilitating complex partnerships and embedding whole system working across communities, ensuring strategies and initiatives have inclusion built into them at every level. Kate's other achievements have included co-founding a community interest organisation which offers advice and support to mothers who have visual impairment.
Kate is also a Trustee of Blind Children UK.
Outside of work, Kate enjoys a busy family and social life with her husband and two teenage children. Kate's guide dog is a German Shepherd called Monty.
Christiane Elsenbach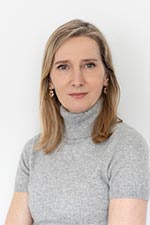 Christiane Elsenbach was appointed to the Board of Trustees in April 2023.

Christiane is an investment and finance professional with over 25 years' experience in Wealth Management and Investment Banking, having worked in capital markets at several leading international banks. For the past ten years she has been a senior portfolio manager at a large international wealth manager.

Christiane is a Trustee and Treasurer at the Knightsbridge School Education Foundation, an ambitious social mobility charity. She is also Board Advisor to 'Cat in a Flat', an international cat-sitting services company.

Christiane sits on the Finance Reporting and Investment Committee.

Christiane is an active sportswoman and lives with her husband, daughter and Golden-Doodle in London.
Helen Farrow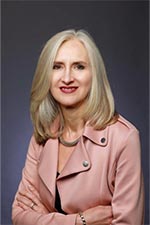 Helen Farrow was appointed to the Board of Trustees in April 2023.

Helen has 35 years' experience in investment management with a range of institutions, both as a fund manager and in senior operational and client-facing roles. She has helped many pension funds to design appropriate investment strategies to meet their needs and has also worked as an independent pension trustee. She is passionate about providing clear and concise reporting, comprehensible to people at all levels.

Previously Helen served as a non-executive director of two NHS Trusts and as a charity trustee. She is currently a member of the Investment Advisory Committee of the Charities Aid Foundation. She has a Maths degree from Oxford University and an MBA from the University of Chicago.

She lives in London where she loves walking her retired greyhound on Hampstead Heath.
Lynne Hill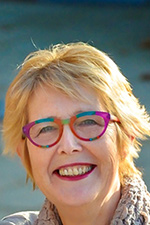 Lynne Hill was appointed to the Board of Trustees in 2020 and is Deputy Chairman and sits on the Nominations Committee.
Lynne is a veterinary surgeon by profession with more than forty years of experience in practice, industry and academia. Lynne has been involved with a number of veterinary organisations including BSAVA where she became the first female President, and the BVA - sitting on a number of committees and their Council. She has also been involved in a variety of charities throughout her life and has chaired the International Care charity since 2019.
Lynn Hill is the Guide Dogs' Deputy Chairman, and also sits on the Audit & Risk and Nominations Committees.
Lynne lives in London and has three grown up children. She enjoys walking in the countryside and abroad as well as gardening, travelling the world and learning more about the history of far off places. Reading and knitting also take a prominent role.
Mark Johnstone
Mark Johnstone was appointed to the Board of Trustees in 2020.
Mark is a Chartered Accountant who brings a depth of non-executive experience in the charity sector and is currently Deputy Chair and Treasurer of Scope, the leading pan-disability equality charity in England & Wales, where he also chairs the Finance Committee and the Nominations & Governance Committee. He recently retired from executive roles after an extensive 40-year career across a wide range of financial management and leadership roles, the last 13 years of which in the not-for-profit sector.

Mark is also the Chairman of the Guide Dogs' Audit & Risk Committee and sits on its Nominations Committee.
Mark and his wife Debbie are experienced choral singers and live in Surrey.
Patrick Moran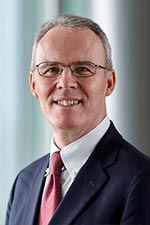 Patrick Moran was appointed to the Board of Trustees in April 2023.

Patrick Moran has retired following a 35+ year career in technology, with the last 20 years being focused on Cyber Security, where he was the CISO (Chief Information Security Officer) for EMEA (Europe, Middle East & Africa). He was a global leader in strengthening support for and access to assistive technology.

Patrick is married to Phillipa, and they have two daughters who work in education and are accomplished musicians. Patrick is partnered with his fabulous guide dog Yoda, a shepherd/retriever cross.
Kerry Small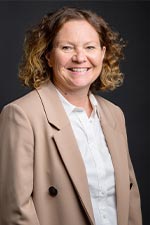 Kerry Small was appointed to the Board of Trustees in April 2023.

Kerry's background is in shaping digital transformation strategies that deliver efficient growth. She has held senior roles in two FTSE100 companies, including Vodafone and now BT in their Enterprise divisions. She has led large scale transformation programmes during major changes inspiring teams to collaborate across cultures and functions with a strong passion for using technology for good and closing the digital divide. She previously sat on the board of Vodafone Ventures, the social enterprise arm of Vodafone focused on Education and Healthcare.

Outside of work Kerry enjoys a busy family and social life with her husband, 3 children and 2 dogs. Always keen to be outdoors she loves walking, running, and skiing.
Ranjit Sondhi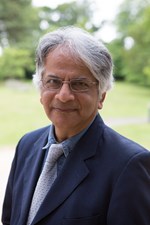 Ranjit Sondhi was appointed to the Board of Trustees in 2018, is Chairman of Blind Children UK and he sits on the Nominations Committee.
Ranjit was born in India, and has lived, studied and worked in the UK since 1966. A graduate in Theoretical Physics, he founded the Asian Resource Centre in Handsworth, Birmingham in 1976. He was Senior Lecturer in Community and Youth Studies at University of Birmingham Westhill from 1985 to 2005.
He is currently Vice Chairman of Sandwell and West Birmingham Clinical Commissioning Group, a Trustee of Citizens UK and a Non-Executive Director of The NHS Black Country Integrated Care Board.
Jennelle Tilling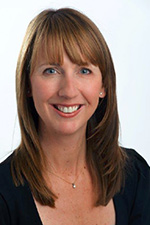 Jennelle Tilling was appointed to the Board of Trustees in 2020.
Jennelle has more than 25 years of consumer marketing, digital and innovation experience with leading global FMCG and food retail brands. She spent more than 17 years working for Yum! Restaurants International in a variety of senior marketing roles – culminating in her serving as the Global Chief Marketing Officer for KFC, responsible for the company's marketing, communications, innovation, digital presence and reputation in more than 125 countries.
Jennelle is the Founder and Chief Brand Strategist at London-based brand consultancy Marketing with Insight, and is a Fellow of The Marketing Society and a member of the Marketing Group of Great Britain. She is a member and Past President of Women in Advertising and Communications London and a mentor to The Marketing Academy. Jennelle holds Non-Executive Director roles at Shaftesbury Capital PLC, Camelot (The National Lottery) and The Yorkshire Building Society.
Jennelle is also a member of the Remuneration & People Committee.

Jennelle splits her time between London and France where she loves to ski, climb, cycle and hike in the mountains.
Emma West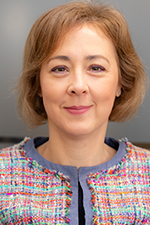 Emma West was appointed to the Board of Trustees in 2020. She is also Chairman of the Remuneration and People Committee and sits on the Nominations Committee.
Emma's background is in HR and has held senior roles in four FTSE 100 companies, including leading the Talent function globally for Cadbury, Unilever, Sainsbury's and Burberry. She has led HR initiatives during significant periods of change specialising in talent management, leadership and organisation development and employee engagement.

Emma is a qualified coach and runs a consulting business supporting organisations with their People and Talent strategies. She is a Non-Executive Director at DVLA and a Trustee for Magic Breakfast, a UK charity providing breakfast clubs in schools. She was previously Chair of Inspire! a London based charity working with young people.

Emma lives in London with her husband and enjoys travelling and sports (she is a passionate Welsh rugby supporter). She is a proud sponsor of a Guide Dog puppy.
Mike Wroe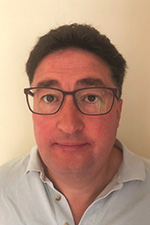 Mike Wroe was appointed to the Board of Trustees in 2020.
Mike has more than 20 years of senior finance leadership experience across a range of services and technology businesses. He was Group CFO of Just Eat PLC for eight years until 2016. While at Just Eat he led the transformation from a 40-person, venture-backed start-up to an international business with more than 2,500 staff in 13 countries, which entered the FTSE 100 in 2017.

He is currently an active Angel Investor, mentor and a Board advisor to a range of UK growth businesses and is passionate about getting the best from individuals and teams in all walks of life while having fun doing it.

Mike is Chairman of the Guide Dogs' Finance Reporting and Investment Committee and sits on its Nominations Committee.

Mike, who has two grown-up children, lives with his wife near London, is a Lancastrian at heart but now spends as much time as work permits in Cornwall trying (unsuccessfully) to learn to surf and paddle board.