Every hour, someone in the UK starts to lose their sight. Guide Dogs needs your help to make sure they don't lose out on life too. Donate an Hour of your time today to join a local fundraising collection or event, and you can make a big difference to someone's life.
Your generosity will help change lives...
We host hundreds of collections all year round on high streets and within local stores across the UK and we need as many supporters as possible to join in the fun and help us change lives. By donating an hour of your time, you will have the chance to meet new people, learn more about our work and most importantly – have fun!

Our ambition is a future where every person with sight loss has the confidence and support they need to live their lives to the full. Sign up today and help make our ambition a reality. It's easy to join in and for every £35 you help raise, we could fund a guide dog partnership to get out and enjoy life for a whole week.
Find opportunities near you...
There are no results for that search
Imagine the difference you can make in just one hour...
Donating an hour of your time to join our collections across the UK will help us fund life-changing services for people living with sight loss.
Volunteering to help your local fundraising group raise funds and awareness couldn't be easier. Search for your local collection and register above.
Help ensure people with sight loss don't get left out of life with just one hour of your time.
It's easy to join in and every hour you give will be life-changing. Thank you!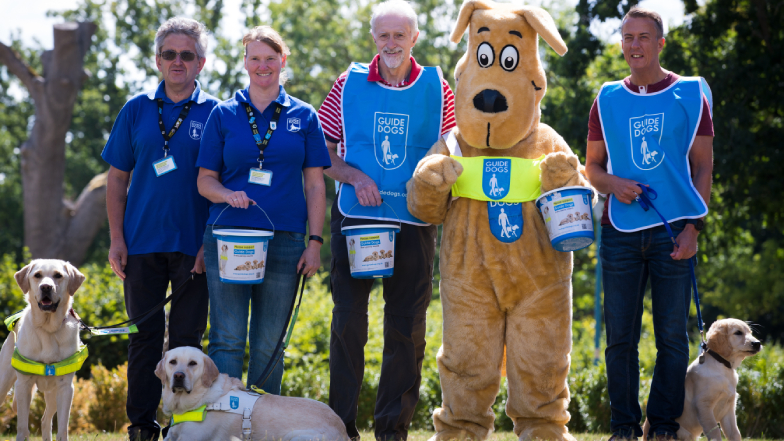 We'd love to hear from you! 
If you can't find a collection in your local area or have any questions we would love to hear from you. Please contact our friendly team...
fundraiseforus@guidedogs.org.uk
You have selected the following roles: