Fundraising volunteer roles
Looking for a role where you can fundraise for charity? As a fundraising volunteer you will be part of a community that raises awareness and vital funds for Guide Dogs. From organising fundraising events to counting the funds that make it possible, you will be providing invaluable support to our organisation.
Find out more about specific fundraising volunteer roles in the descriptions below, or you can search for all of our current roles in a fundraising group near you by using our postcode search. And don't forget to take a look at our frequently asked questions!
Explore all our fundraising volunteer roles
Find a fundraising volunteer role near you today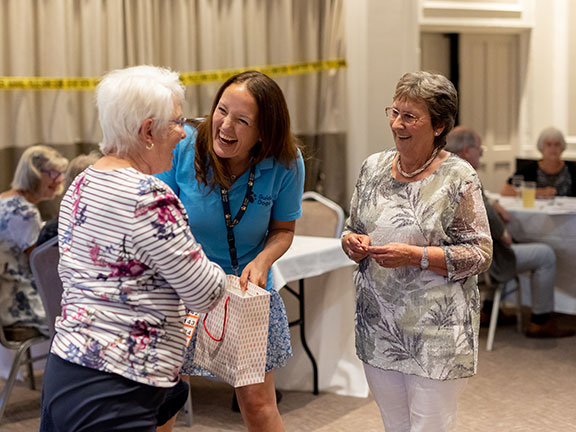 Find out more about what is like to be part of a fundraising group: hear from Sue
Sue talks about her volunteering journey, starting as a Puppy Raiser and now a Fundraising Group Coordinator for Guide Dogs. She explains the role and what she gets out of it:
"I enjoy volunteering as I like to talk to people at our events and relate the Guide Dogs story, I love seeing all the puppies grow and move on to advanced training. I like getting everyone involved in events, love getting prepared for events, whether that's collecting cuddly toys or organising prizes for the tombola or raffles.
My experience as a volunteer has been brilliant. I've made a whole new group of friends - we all say it's our Guide Dogs family."
Frequently asked questions about our fundraising volunteer roles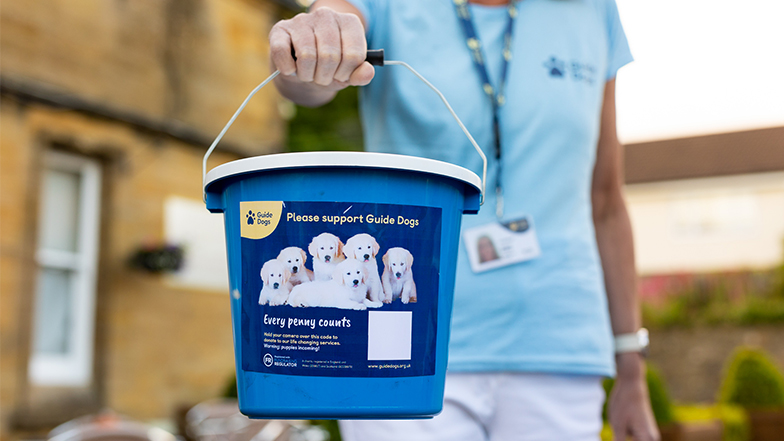 More ways to fundraise for us
For general ideas on how you can fundraise for us as an individual, school or workplace, take a look at our fundraising pages.
Get in touch
You can call our volunteering office 9am - 5pm Monday to Friday.