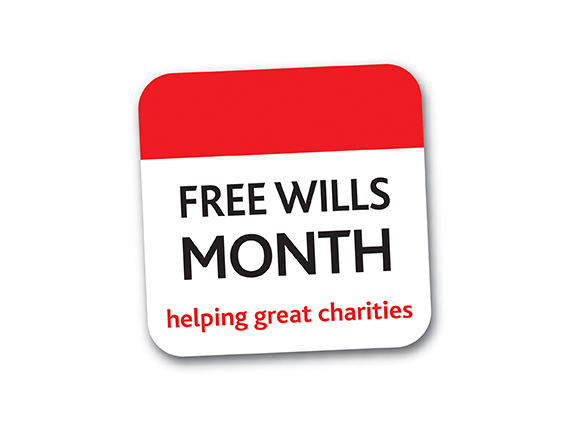 How does it work?
Free Wills Month offers people aged 55 and over the opportunity to have a simple* Will written or updated free of charge.

The scheme uses local solicitors in selected areas around the UK, and although there's no obligation to leave a gift to Guide Dogs in your Will, we hope people might consider helping in this special way.
What can a gift in your Will do for Guide Dogs?
Nearly two out of three guide dogs are only made possible thanks to gifts left in Wills. This vital income helps to provide the guide dogs of the future and our wider services that support adults and children who are visually impaired living in the UK.
How do you take part?
Simply contact a local participating solicitor between 1 and 31 October 2021. As long as you've contacted your chosen solicitor during that period, the actual appointment itself can take place at a later date.

From the 1 October, go to www.freewillsmonth.org.uk for details of participating solicitors nearest to you or call 0333 022 0396.

*Please be aware that the definition of a 'simple' Will is at the discretion of the drafting solicitor.
Sally and Yoko
"Once I got my guide dog everything changed and began to click into place. I went from relying on others to get around to wanting to do everything myself, and I can with my guide dog Yoko by my side. Yoko makes me feel safe and has given me the confidence to walk with my head held high.

Yoko is the perfect dog. She's so professional when we are out. I don't even have to worry about going for a day out in London, I know she'll be able to get me through the crowds. I've got complete trust in her. Being partnered with Yoko has changed my life. I am independent and don't let my sight loss stop me from living my life."

Sally, guide dog owner