Join our Guide Dogs family!
Joining the Guide Dogs family means that together we will be helping more people with sight loss to live actively, independently, and well.
We have a variety of roles that contribute to the work we do. Whether you can give a minute, an hour, or a lifetime we have something for you. You can work directly with our dogs or with people who are visually impaired. You can support raising awareness of our services, organise events for us and much more.
Without our volunteers, we wouldn't be able to reach and support as many visually impaired people as we do. We're thankful for every one of our volunteers and want to continue expanding our Guide Dogs family to support more people.

Guide Dogs is an Investing in Volunteers accredited organisation. This means we've been externally verified as supporting volunteers in the best way possible. Explore what we have on offer to meet your volunteering needs and do so in the knowledge that we will provide you with the best volunteering experience possible and acknowledge the contribution that you make.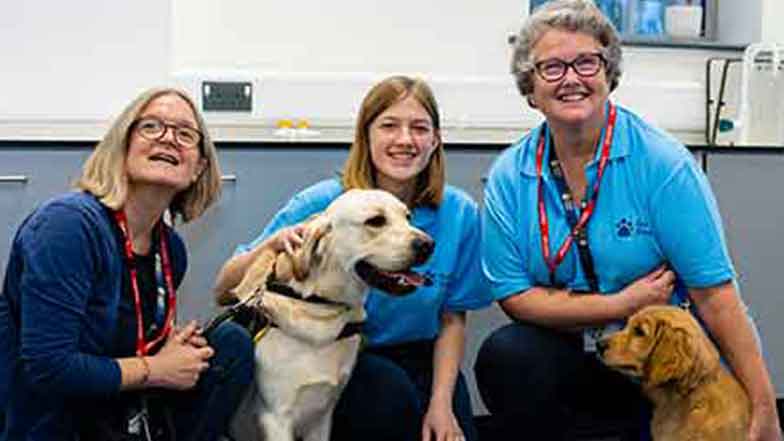 Become a Puppy Raiser
Have you got what it takes to raise a future life-changer?
Search for a volunteering opportunity near you
Our inspiring volunteering stories...