No matter the size of your business, whether it be a standalone fundraising initiative or part of a wider partnership agreement with us, there are many other ways in which your organisation can help Guide Dogs and make a difference in your community.
Creating shared value and impact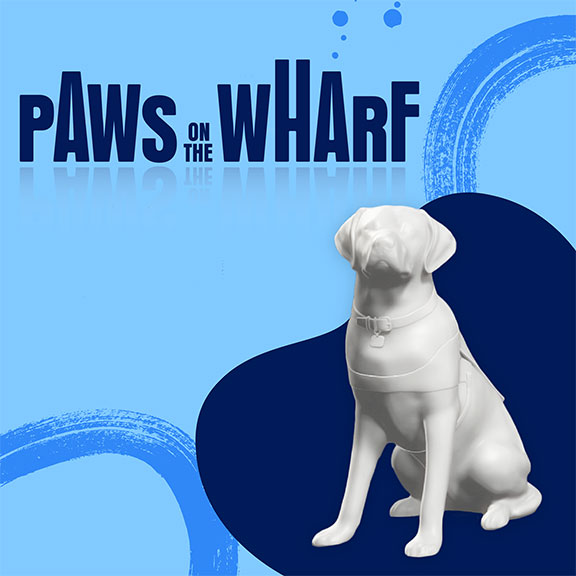 We need your support!
Get involved in Paws on the Wharf! An exciting accessible art trail coming to Canary Wharf and the Tower Hamlets borough from 25 March to 17 May 2024.
This is a unique opportunity to show support for accessibility and inclusion in the community and raise your profile. Not only that, it will enable you to inspire your staff and customers, all while supporting our life-changing work.
Cause-related marketing (CRM)
A cause-related marketing campaign is a great way to demonstrate your brand purpose and align the corporate social responsibility strategy of your business with our life-transforming work. Corporate giving, through donating a percentage of sales from a particular product or service, enables your business to give back to the community in which you operate. It provides mutual benefits. You'll be helping Guide Dogs support more people affected by sight loss while creating brand awareness and potentially driving new sales.
It's a perfect promotional initiative that connects your business to your customers and engages your staff with a worthwhile charitable cause they'll love.
Gifts in kind
Gifts, in-kind donations and pro-bono opportunities, whether through donated goods, professional services, time or expertise, can be highly valuable in supporting our work.
These forms of corporate giving help us to drive down our costs and fundraise more effectively. This means that more money goes towards our services that help those affected by sight loss.
Kind contributions of this type not only help meet your corporate social responsibility objectives but create positive brand awareness for your business too. What's more, gifts in kind can be tax-deductible. They also provide a great opportunity for your staff to share their knowledge and experience in a way that directly supports our work and fundraising efforts.
Charity sponsorship
We offer a wide range of flexible and tailored sponsorship opportunities.
Working with us as a corporate sponsor of a project, charity event or campaign can provide brand exposure for your business. Creating this awareness for both you and us is a win-win, helping to deliver on marketing and corporate social responsibility objectives. Our sponsorship packages include:
Collaboration with one of our Guide Dogs events or award-winning fundraising campaigns

The opportunity to align with one of our vital services

The chance to support our regional centre appeals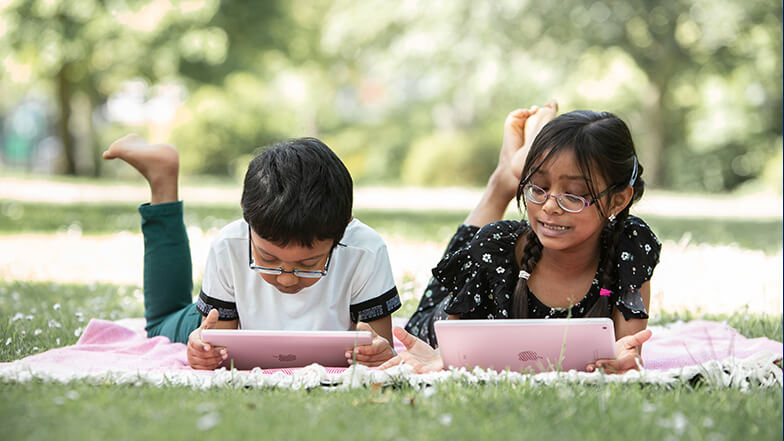 BT and Apple partnership supports Tech for All learning programme
The BT and Apple partnership is helping us to support families and their child with sight loss through our Tech for All learning programme. Designed to provide guidance on how to get the most out of accessibility features on Apple Devices, this programme helps children learn, play and develop through the world of technology.