Inspired by our life-changing dogs
Our life-changing dogs inspired the design of our Paws on the Wharf sculpture. Including one particular London-based guide dog named Theia.
Meet Theia
Theia, a yellow Labrador crossed golden retriever, is supported by and was named by employees at Citi. Former Citi employee, William Jones, was also the volunteer Puppy Raiser who cared for Theia before she went on to formal guide dog training. Theia is now transforming the life of her human partner, Lorraine, supporting her with mobility and independence.
Theia's journey from pup to life-changer
Paws on the Wharf brings you guide dogs with a difference!
Decorated in vibrant, unique and exciting designs, each sculpture will have a 'tail' to tell.
Artists will bring their design concept to life - not just through visual representation but through the audio-described design story. This accessible and inclusive trail will enliven the senses!
Fancy lending us a paw? Sponsor one of our amazing art sculptures and help support Guide Dogs.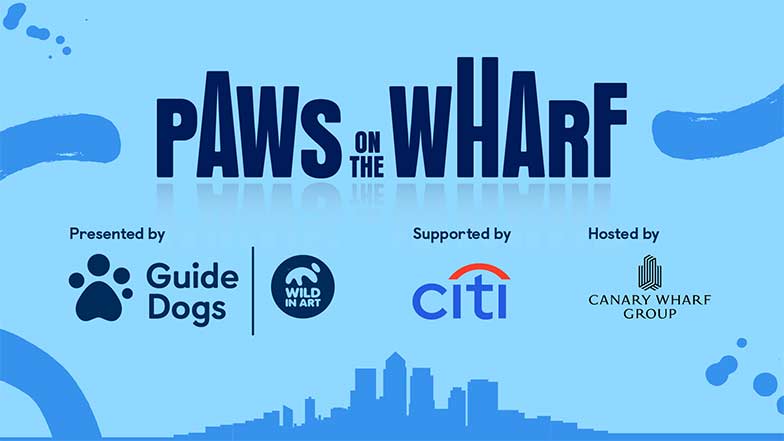 Paws on the Wharf
A Guide Dogs and Wild in Art event supported by Citi and hosted by Canary Wharf Group.
Follow the trail on Instagram @pawsonthewharf_guidedogs