Flagship corporate partners
Together, we can do something amazing
We have the expertise and determination to help people with sight loss live the life they choose. But we need visionary corporate partners to join us. With your support, passion and capability, you can help us change the lives of more people than we ever could on our own, and help us improve their independence and mobility.
Extraordinary partnerships built around shared value
Together, we can create a bespoke partnership that has synergy with your business values and corporate social responsibility objectives. A strategic partnership that demonstrates a lasting life-changing impact for people with sight loss.
You can be at the forefront of purpose-led initiatives. As your chosen charity partner, we'll help you demonstrate your commitment to positive social change so that you can build a stronger foundation of support from your employees, customers and stakeholders.
How our charity partnership with Citi created shared impact and value and helped transform lives
A bespoke partnership programme designed to make a difference
Our dedicated National Corporate Partnership team will collaborate with you to build a tailored charity partnership programme based on your specific goals. Your team can get involved and inspired through a wide range of fundraising and awareness activities that will help make a remarkable difference in helping us support adults, children and young people affected by sight loss.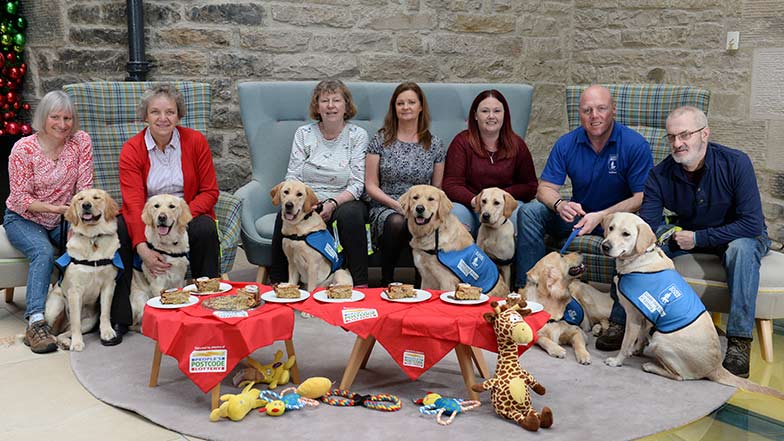 An iconic brand and a unique opportunity for your business
We're a national organisation with a strong local presence. A household name, Guide Dogs is ranked number four in the YouGov Charity Brand Index and we are multi-award winners for marketing campaigns.
Our partners can benefit not only from our experienced National Corporate Partnership team, but also from our 20 local community teams, six regional centres, state-of-the-art National Centre and our network of over 1,400 staff and 17,000 passionate volunteers across the UK.
Our iconic dogs and the profound life-changing impact they have on the lives of those affected by sight loss means that Guide Dogs has a unique and special place in people's hearts.